WHO IS TECKNOMONSTER?
Tecknomonster pushes boundaries by operating independently without the influence of venture capital investors allowing us to prioritize excellence over profits and to never cut corners in the pursuit of creating the best luggage in the world.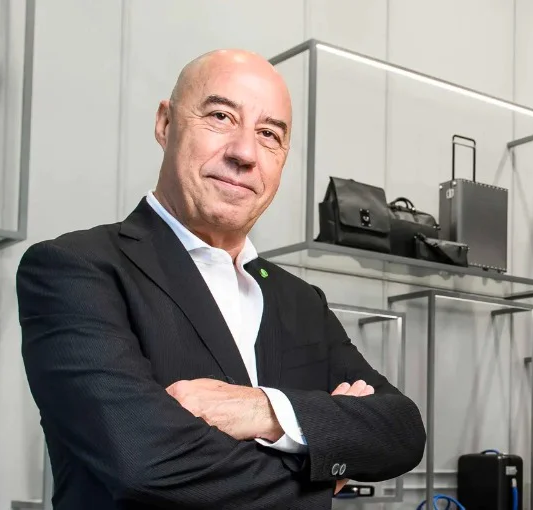 HISTORY
TecknoMonster was founded by Giacomo Valentini in 2014 to make the best luggage in the world in Italy with Italian design and flair. 
·      Worlds first hard carbon fiber luggage trolley
·      Worlds first titanium luggage trolley
·      Italy's first soft carbon fiber bags
·      TecknoMonster partners with Lamborghini, MV Agusta and Azimut Yachts
·      Samuel L Jackson, Tom Cruise, Thai Princess Thai princess Sirivannavari Nariratana and Emanuele Filiberto di Savoia among TecknoMonster's fans.
·      In Warner Bros film Wonder Woman 2 Gal Gadot uses TecknoMonster carbon fiber briefcase
Sustainability
At our company, we understand the impact the travel industry and our use of carbon fiber has on the environment. That's why we're taking action to reduce our carbon footprint and strive for carbon neutrality in our operations by 2026. This includes applying for government support to maximize our use of solar energy.
We prioritize sustainability in everything we do, including the production of spare parts in our own factory in Italy. We also source materials from Italian suppliers to ensure quality control and minimize our environmental impact.
Our commitment to sustainability extends to our products, as well. We pledge never to produce plastic luggage and are actively working to eliminate all plastic parts from our products. Instead, we use aircraft aluminum and carbon fiber, and even in our entry-level line, we use hard carbon fiber wheel housing for mounting our aluminum solid block wheels.
FACTORY
We believe in the honesty of making our products in-house and are proud to carry on the legacy of skilled artisans who take pride in the design and creation of their products with their own hands.
We strive to even design and make every component in-house instead of relying on mass-produced components to save money. We confidently claim to make the world's best luggage.
Giacomo Valentini

Giacomo comes from a family with a long history of factory owners in Gallarate, near Milan's Malpensa airport. His father was a visionary in the refrigeration industry, and his uncle owned a successful aviation company, Avio Milano. Raised by an artistic mother and an engineer father, it's no surprise that Giacomo has become both the artistic designer and founder of this aerospace technology luggage and bag company. This rare combination is likely the reason he has created the world's best luggage, along with his incredible passion and lack of limitations from outside investors.

With typical Milanese pride and flair, Giacomo created products for his close friends, like the Italian prince Emanuele Filiberto of Savoy and other nobles and selling his products at the Monaco yacht club. He went to great lengths to ensure the beauty and style that only an Italian could bring to his products, paying attention to every detail and producing a result that should not even exist. Giacomo's work inspires awe, and we applaud him for his tireless dedication and creative genius.

Michael de Prenda

Michael entered luxury luggage retail in 2004 buying a whole container of RIMOWA and opened the world's first Rimowa store in Taipei. He then hired top talent from the European luxury sector to properly position the brand in Taiwan, and in 2008 moved back to the United States to open shops on the West Coast and Hawaii, including locations on Rodeo Drive in Beverly Hills and Post Street in San Francisco.

 

In 2017, during a holiday in Porto Cervo, a yachting town in Sardinia, Italy, he came across a premium luggage brand exclusively designed for the ultra-wealthy owners of yachts and Lamborghinis. It was a stroke of luck that he had never visited Porto Cervo before and TecknoMonster happened to be there at the same time. This fortuitous encounter led to a partnership, with Michael investing in the company and the rest is now history in the making.