Next level Aluminum trolleys incorporating carbon fiber wheel housings and solid block aircraft aluminum wheel axles with ball bearing creating super silent wheels. Our aim is to create the world's best aluminum luggage trolleys selling for nearly the same price as our competitors.
Please note, we only offer carry-on size trolleys but will add check-in cases in the future.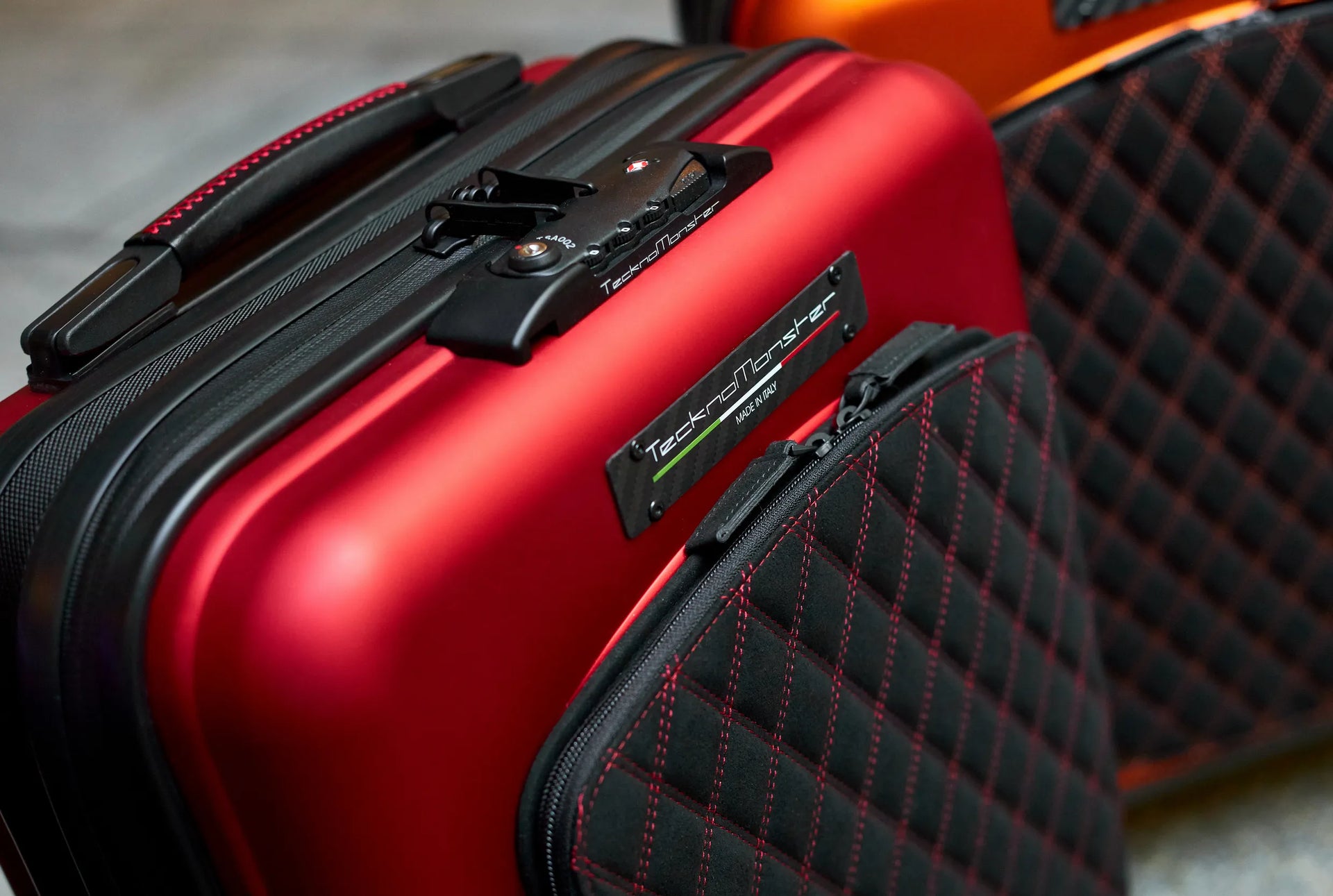 THE SHELLS
individually forged from first quality high-thickness aluminum.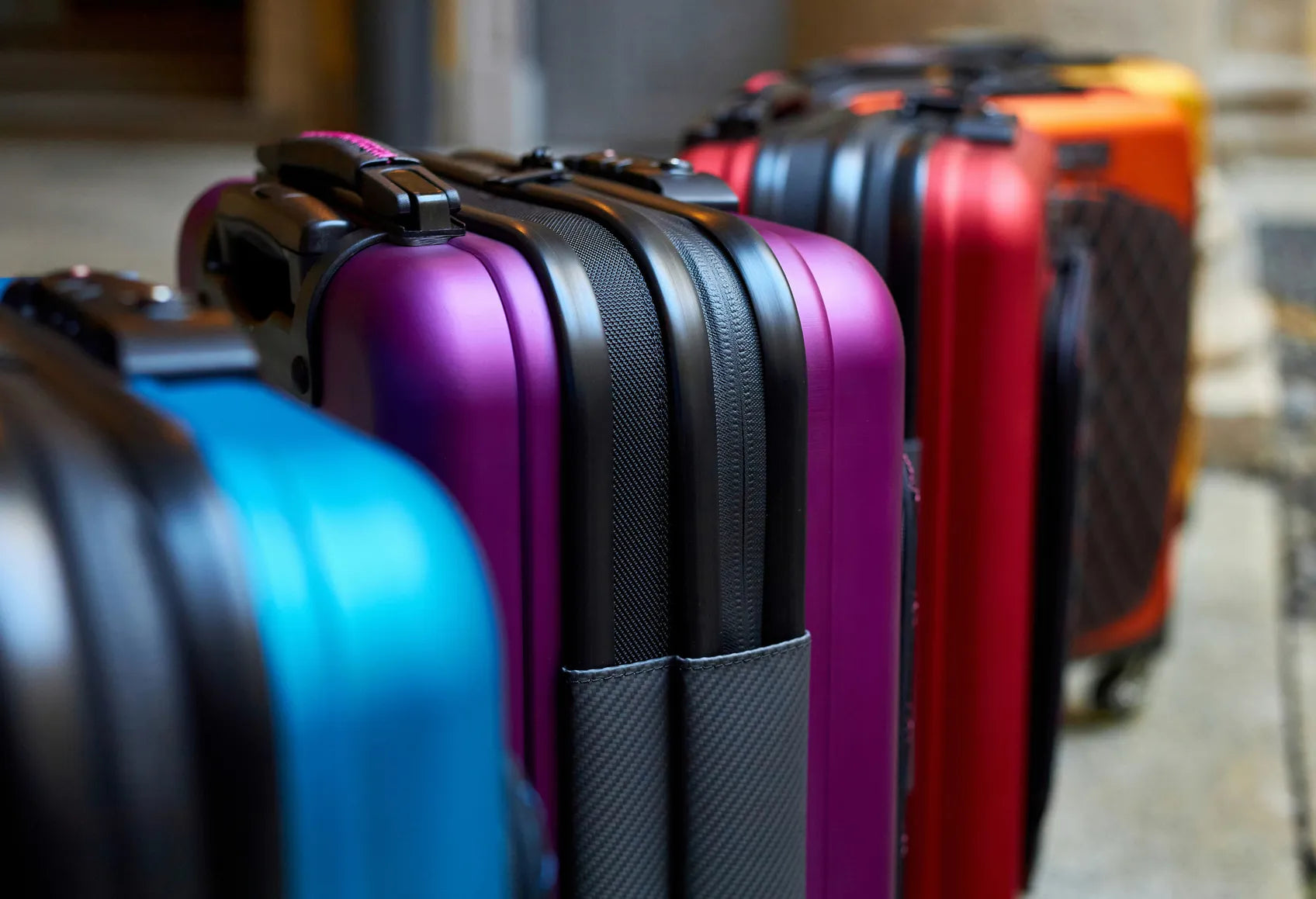 ANODIZING
TecknoMonster trolleys are each anodized using motorcycle technology for scratch resistance.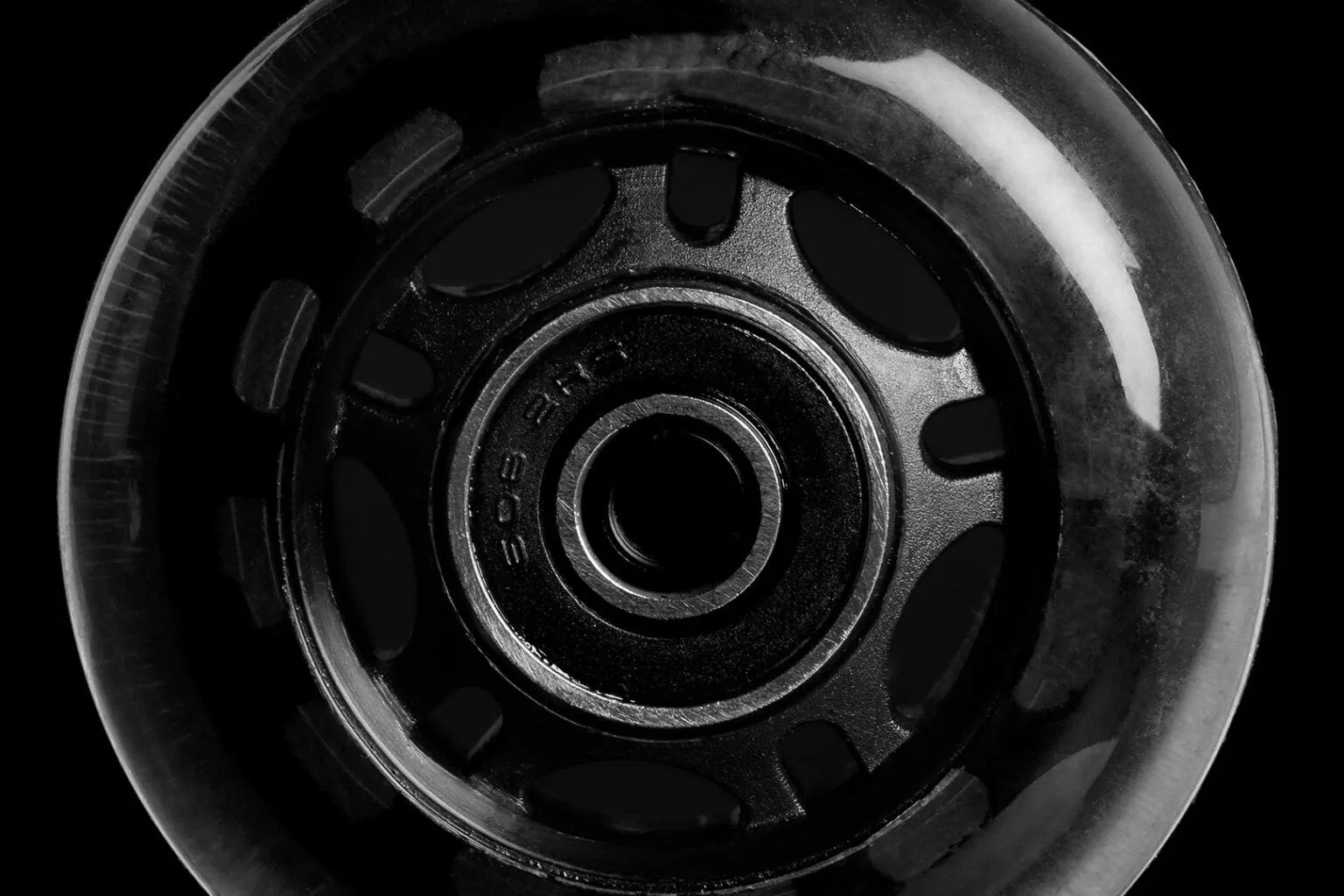 SUPER SILENT WHEELS
Made in Italy with 18 years of use and testing with ball bearings they are smooth, reliable, strong, lightweight and the quietest in the luggage industry.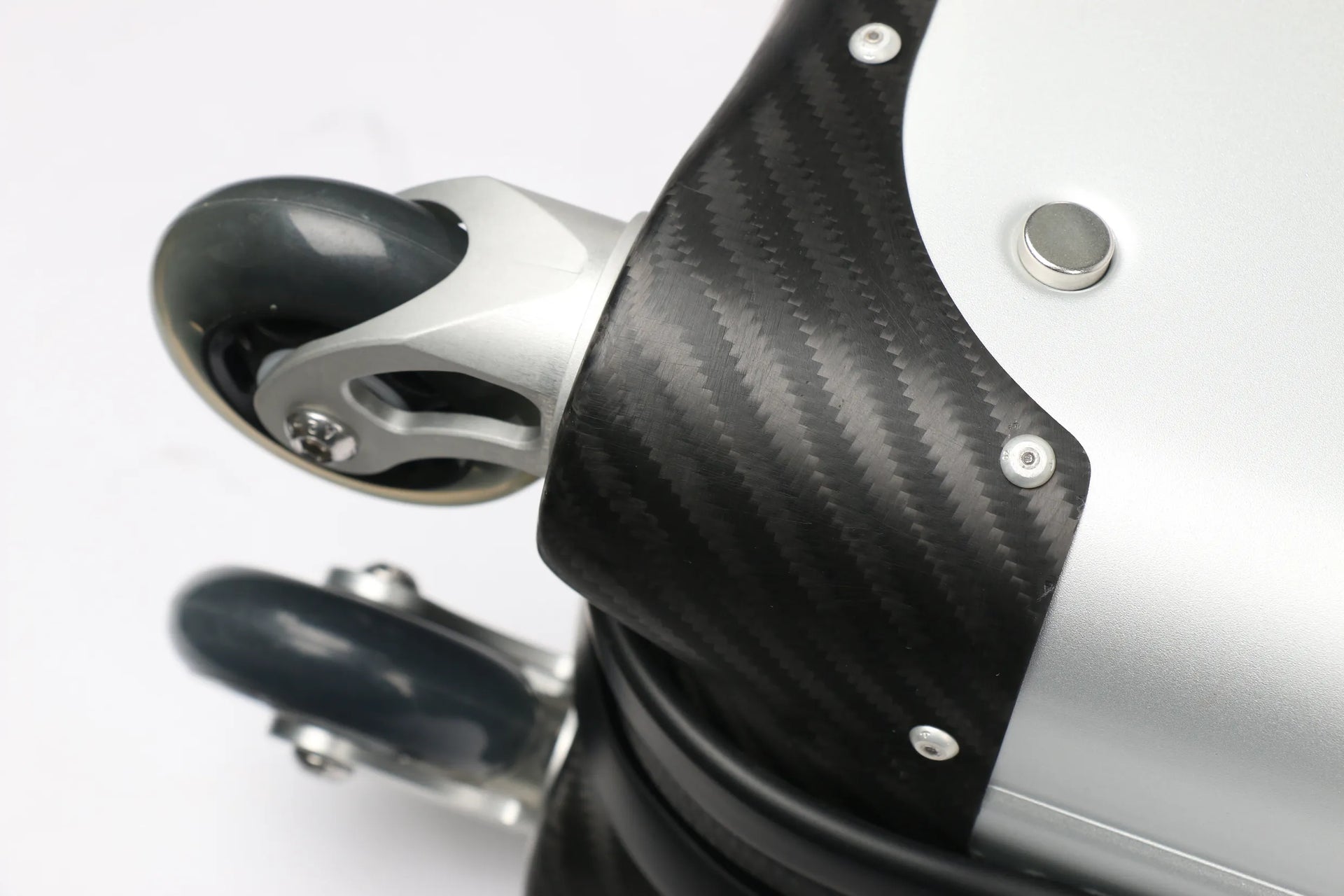 CARBON FIBER WHEEL HOUSING
Sets us apart from the competition and aligns with our DNA and commitment to eliminate all plastic, never make plastic luggage and our quest to make the best luggage and bags in the world.
CNC SOLID BLOCKS HARDWARE
True value superior to any other luggage brand with hinges, parts and ultra- silent heavy load resistant wheels CNC milled from single blocks of aircraft aluminum.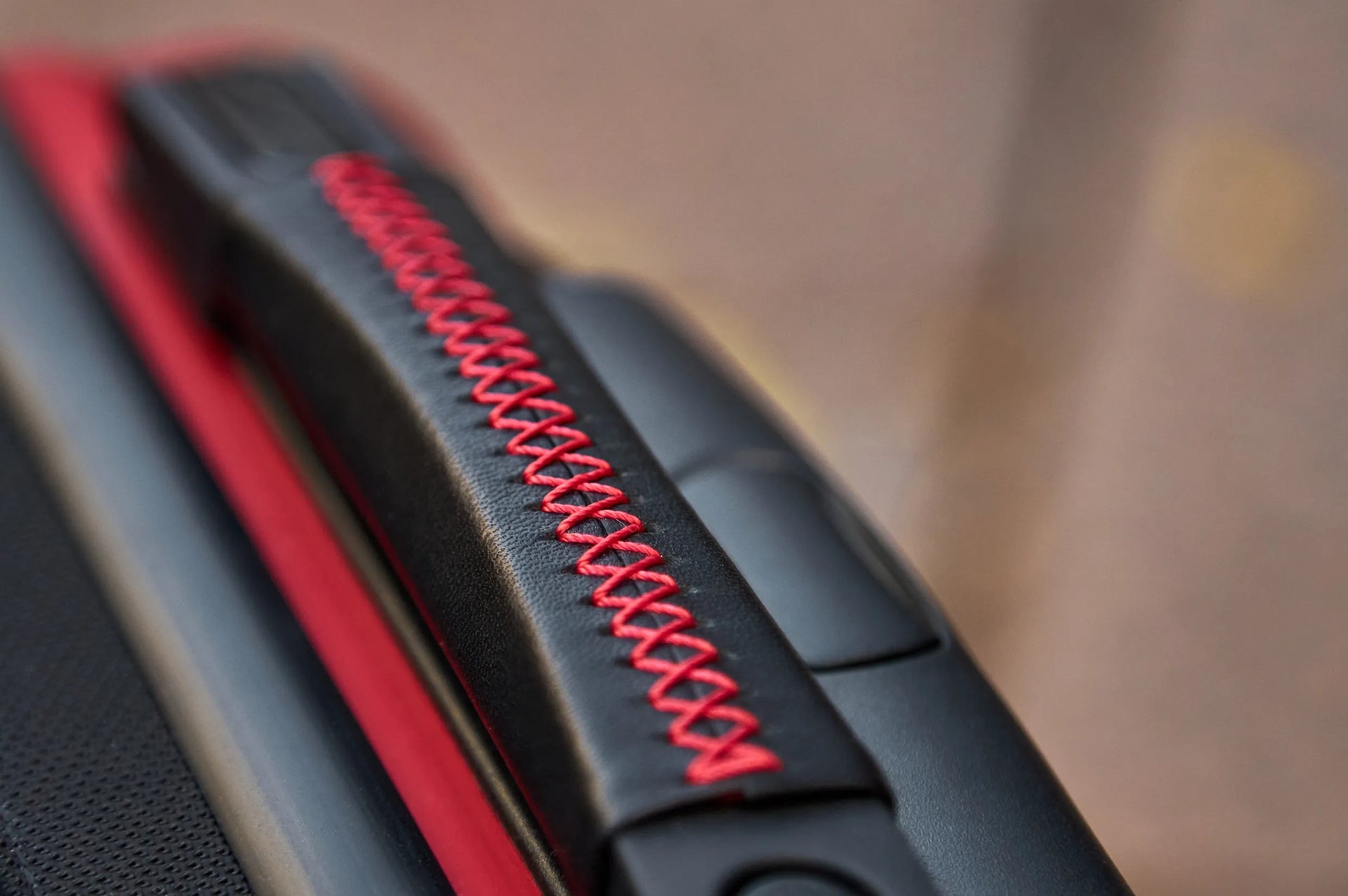 SUPERCAR LEATHER
Italian supplier same as Lamborghini uses for their car seats, it is durable, water and sun resistant. No compromise creates the best in luxury.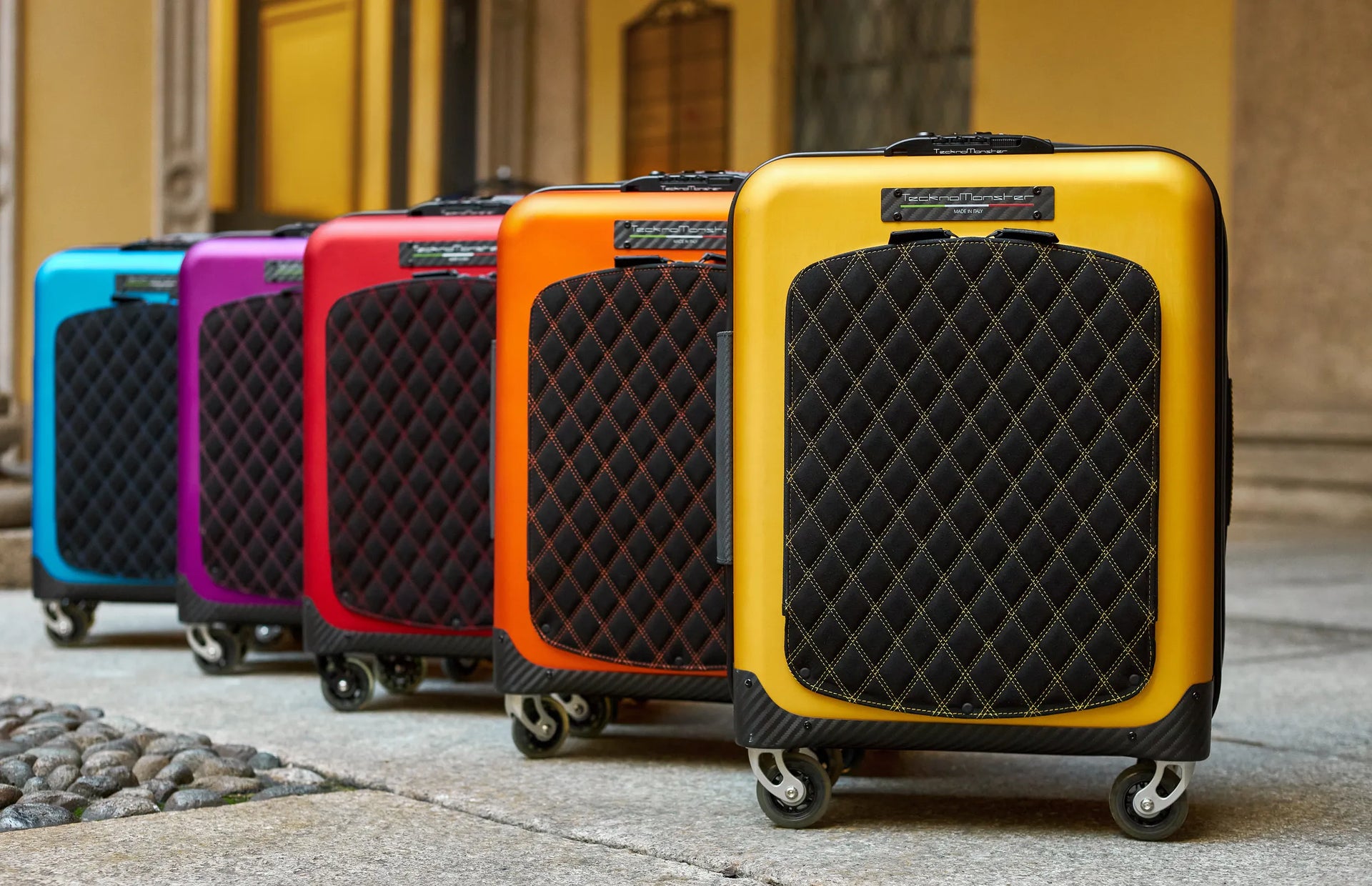 QUILTING FRONT POCKET
Supercar Alcantara for exceptional detailing to place your small laptop or last-minute items.